Interpreting Fall 2016/Winter 2017 SQCT Scores
In Fall 2016, Western's Student Questionnaires on Courses and Teaching (SQCT) moved from paper administration to online administration. A comparison of means for each of the 16 SQCT items for the Fall terms in 2014, 2015, and 2016 showed the Fall 2016 ratings to be in line with the Fall 2015 ratings and slightly higher than the 2014 ratings.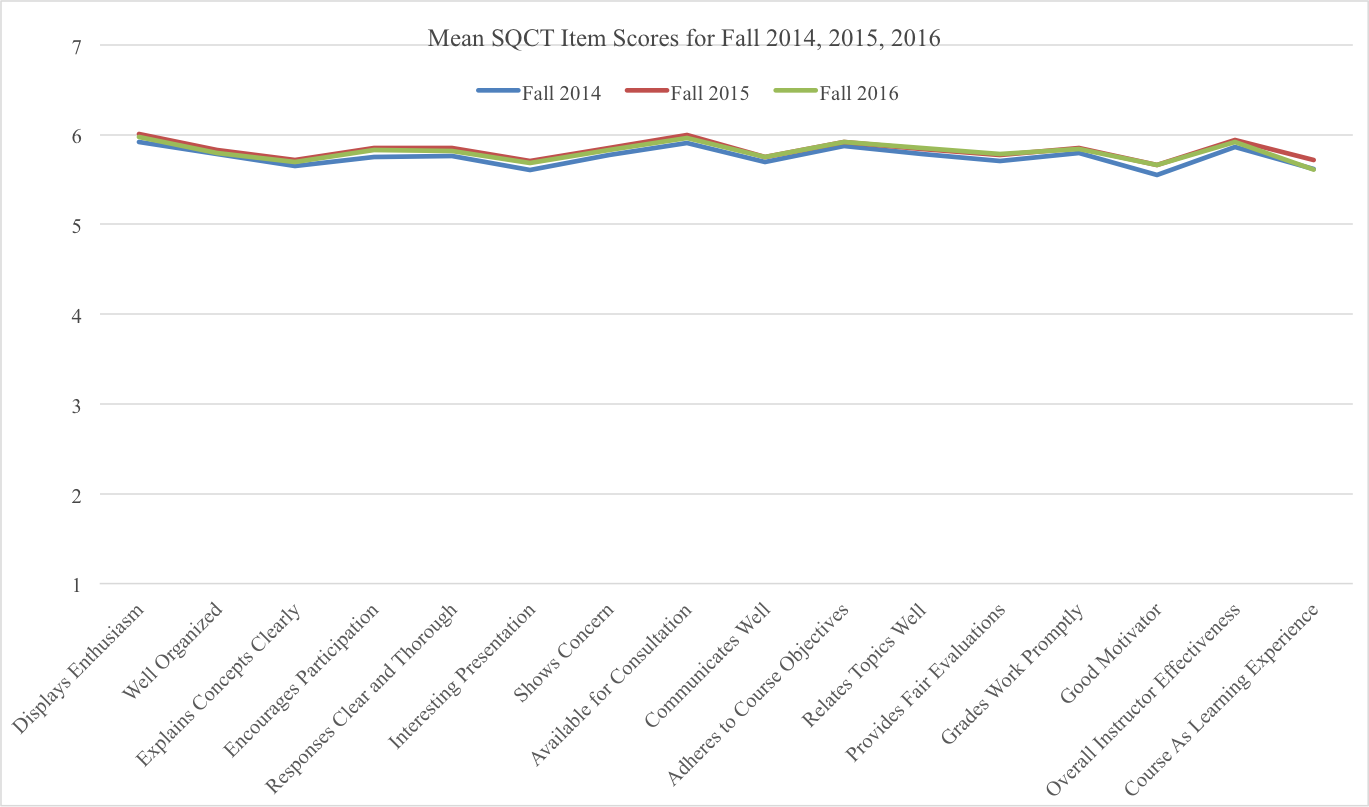 The same comparison was conducted for Western's Winter 2015, 2016, and 2017 mean ratings for the 16 items. For the Winter terms, the 2017 means were slightly lower than the 2015 and 2016 item means.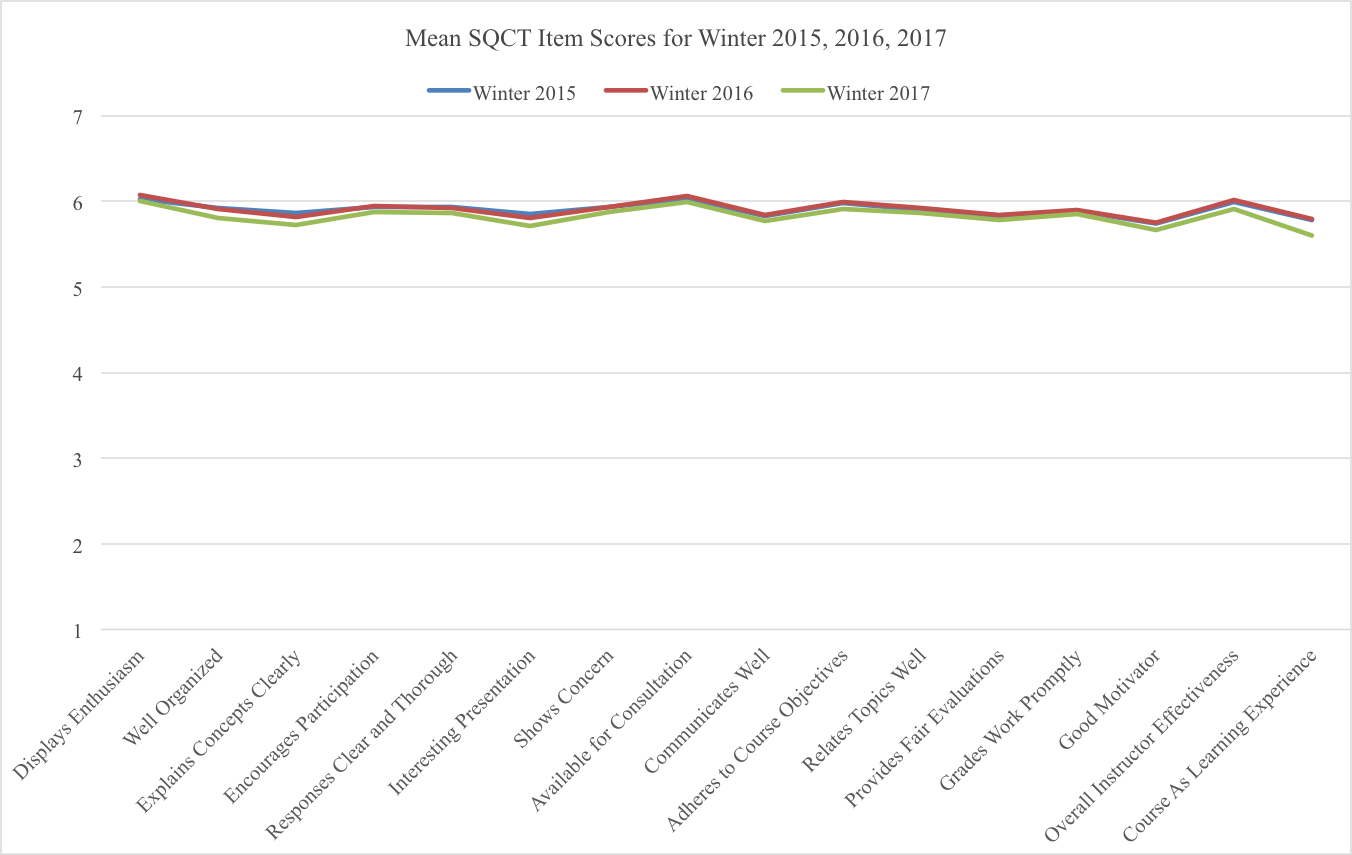 Please take the possibility that the move of SQCTs online may have impacted the SQCT scores of individual courses into consideration for decisions involving these scores (e.g., Annual Performance Evaluation, Promotion and Tenure, Teaching Awards).
Academic Leaders FAQs